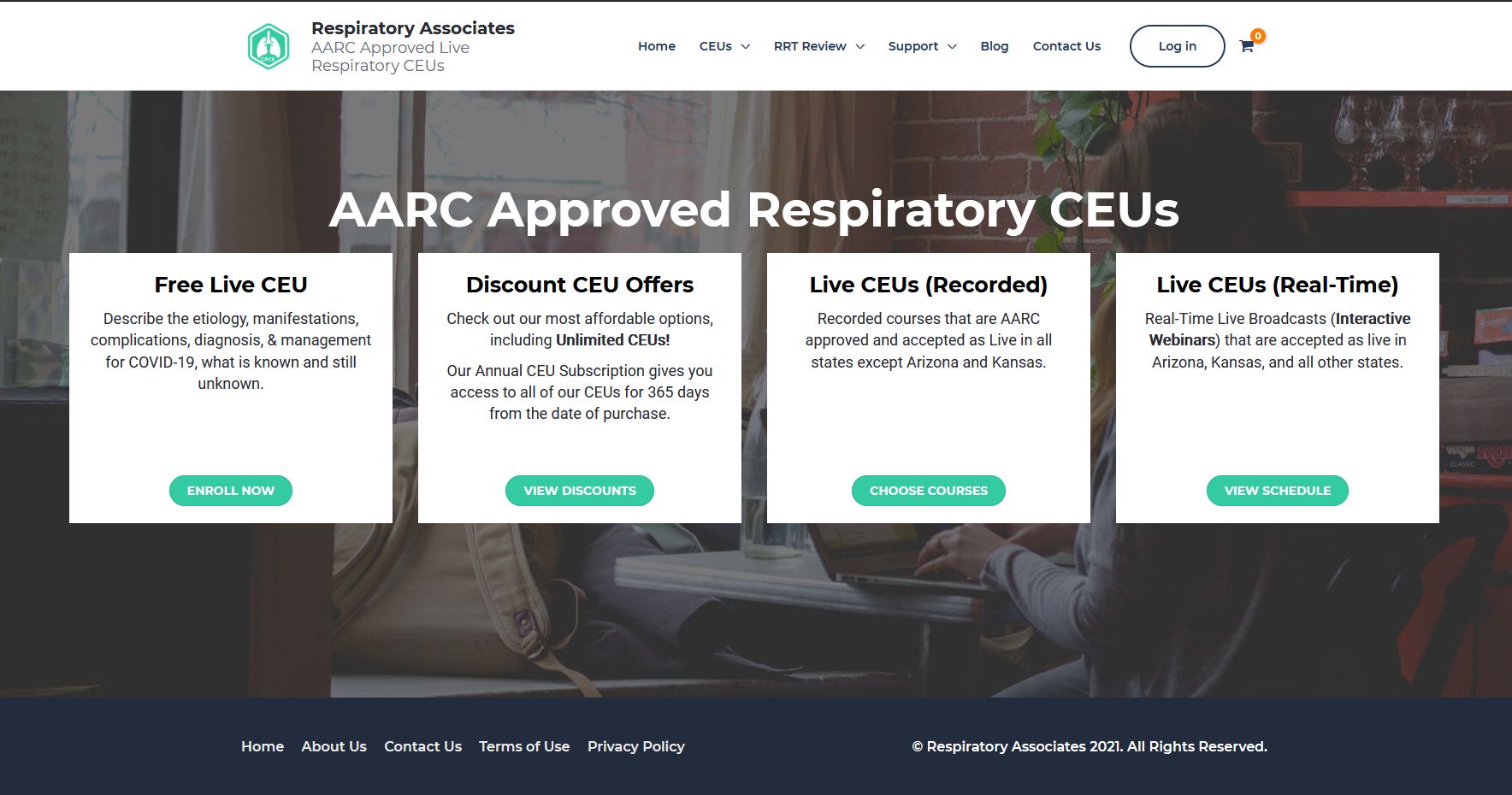 1. Don't have an account yet? Click ENROLL NOW in the Free Live CEU box. We'll enroll you in Coronavirus COVID-19, approved by the AARC for 1 Live CRCE credit hour free of charge. Clicking this button will take you directly to the checkout page, where you can register for your account.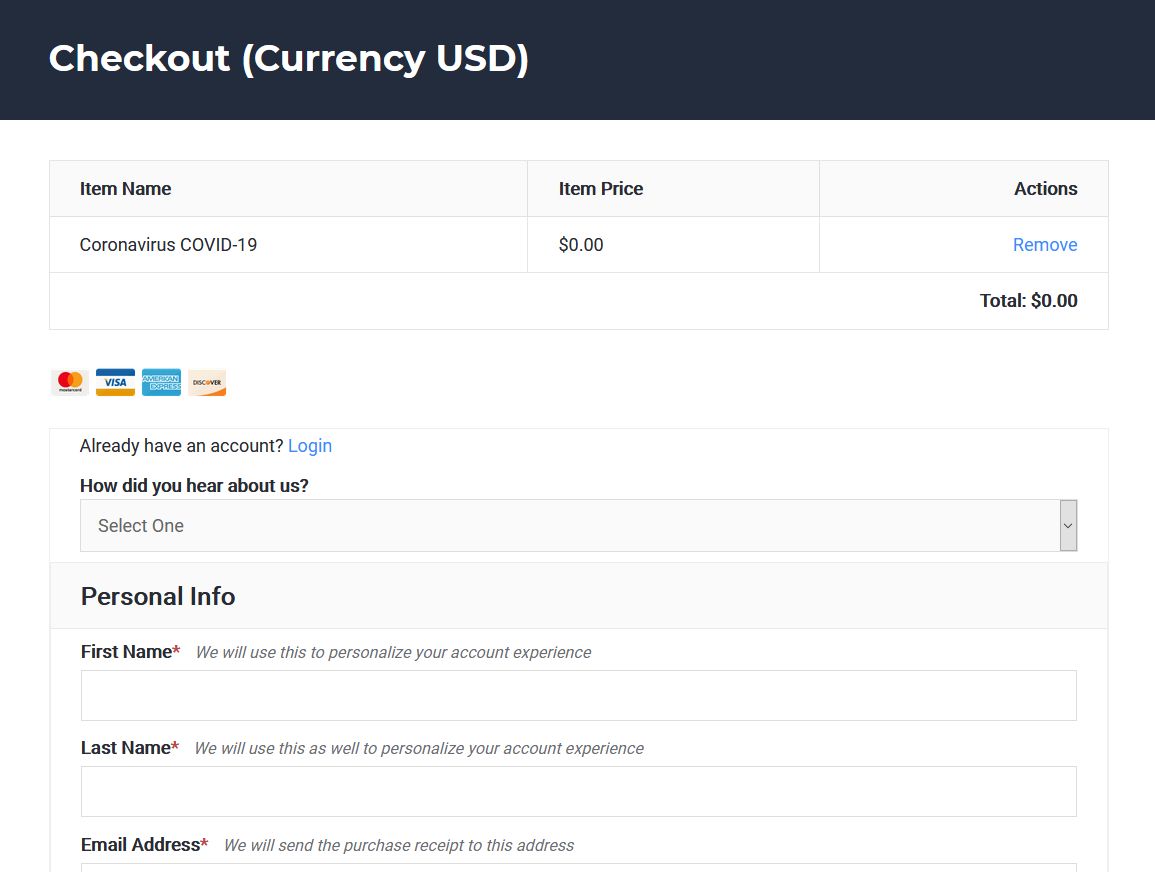 2. Fill out your information on the checkout page, including your first and last name, email address, and license numbers for reporting. You can also provide your AARC number if you are a member, but this is not required. If you don't have a state license yet, enter 5 zeroes.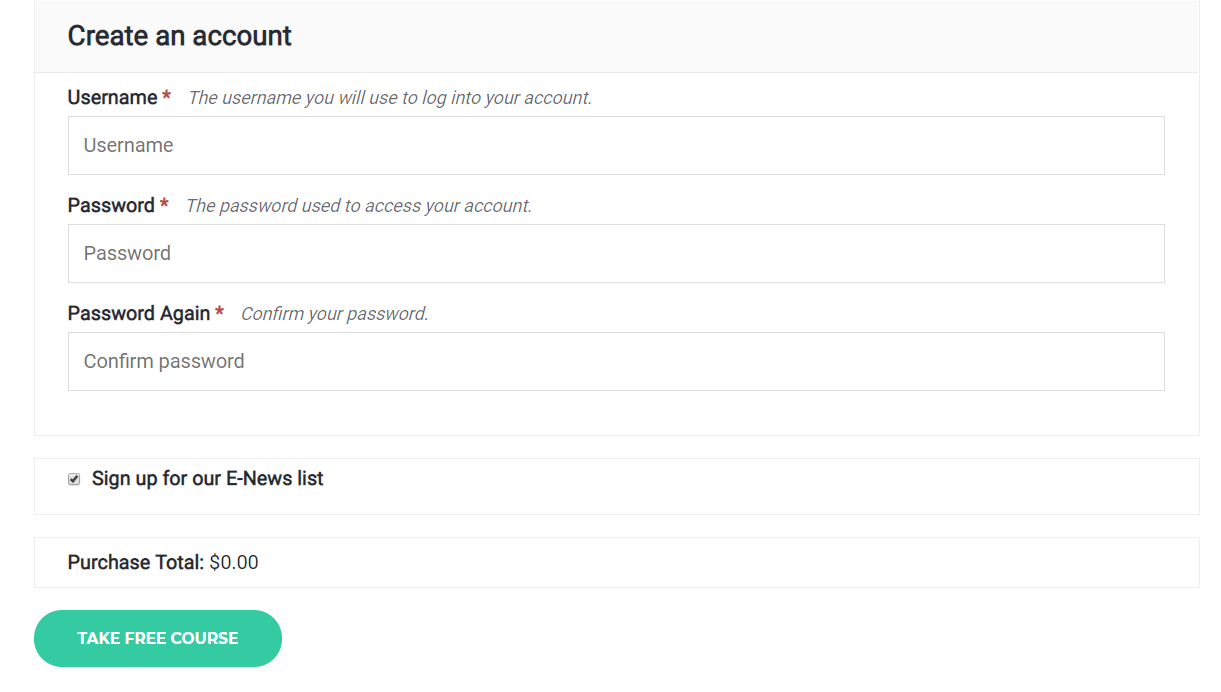 3. At the bottom of the checkout page, you will create your username and password. Don't forget these! You'll need them to log back into our website. Click on "TAKE FREE COURSE".

4. You will be taken to a purchase confirmation screen. Click on "Start Course" listed under the Products section. Disregard "No downloadable files found."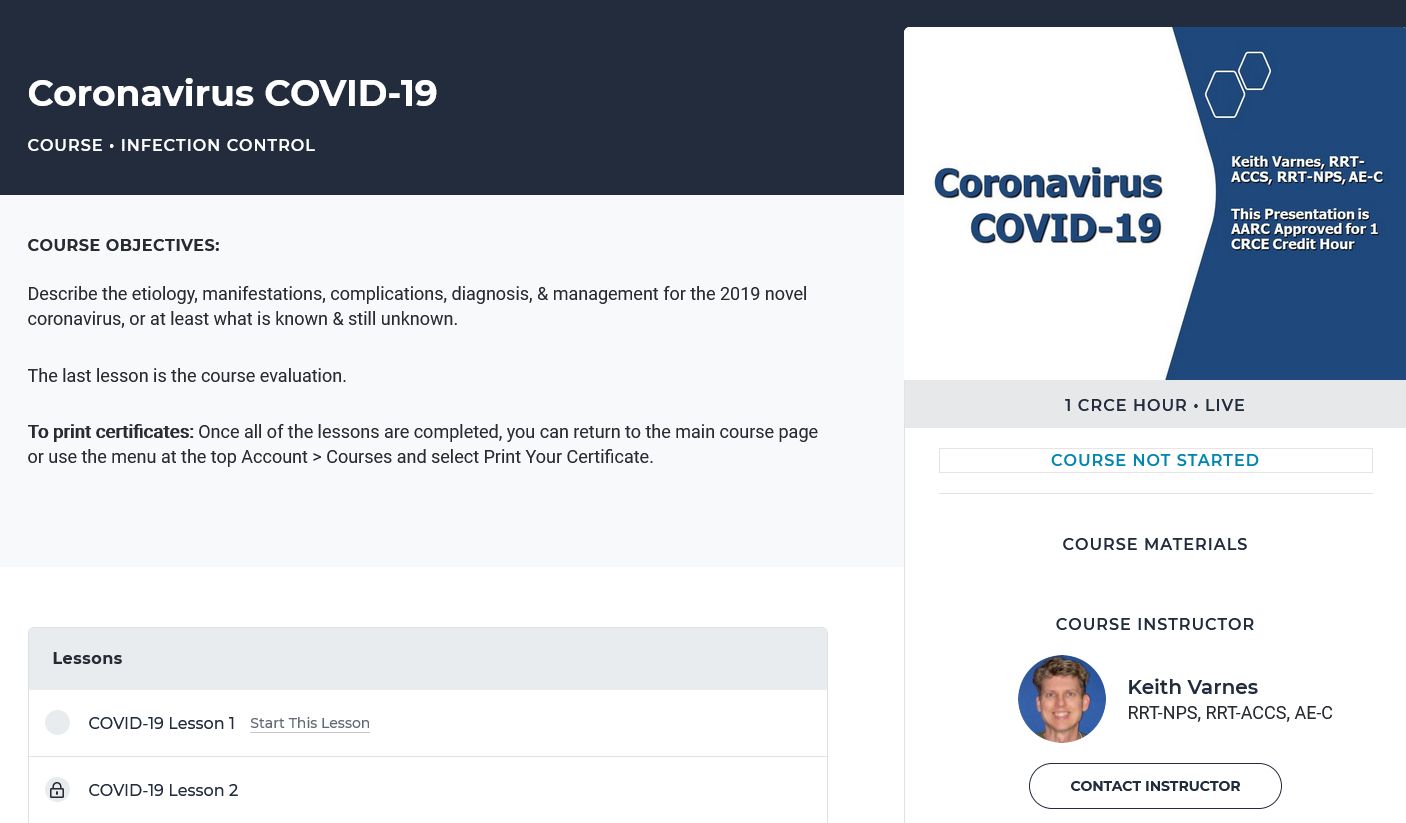 5. This is what our course page looks like. Live courses are open from 6 AM to 11:30 PM Central Time. These are the times our instructors are available.
Next to COVID-19 Lesson 1, click "Start This Lesson" and your course will begin.